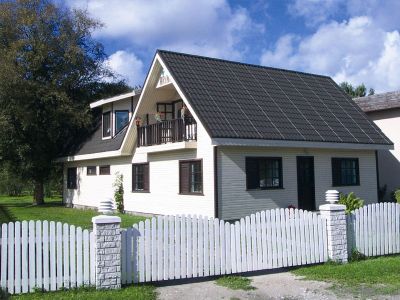 ARINA guesthouse and cottages are located 8 km from Kuressaare at the lovely village of Nasva,
at the Nasva River. There is a beautiful beach and good place for swimming nearby.
From Kuressaare through Nasva to Mändjala beach it is possible to travel by foot or bicycle via asphalt bicycle path. Just a small walk from Arina guest house is the bus station, grocery store and a cafe. 1,5 km away is Nasva beach.
We offer a variety of accommodation to lager and smaller number of people.
It is possible to rent Arina guest house by room or as a whole. For families and groups of 4 we offer 2 smaller cottages with sauna.
Our address is Ülejõe 3, Lääne Saare county, Nasva village, Saaremaa
For guests who wish to spend their vacation in Kuressaare we offer a comfortable freshly renovated apartement for 4 situated in Kuressaare old town.